Personality Development
IN TODAY'S WORLD the emphasis is laid on overall development of the individual and mere classroom education will not help in enhancing a student's multidimensional personality. The school offers various co-curricular and extra-curricular activities ranging from Music & Dance, Art & Craft, Calligraphy, Dramatics, Martial Arts, Table Tennis, Chess, Carrom, Cricket, Soccer and indigenous games such as Kho Kho and Kabbadi to name some of them. All the students are encouraged to take part in one or more of these activities to develop their self-confidence and tap their talents and skills.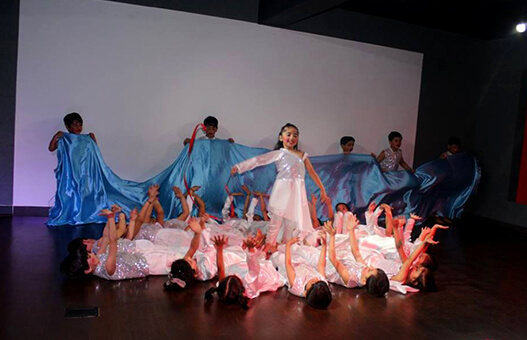 Sports
DIS has implemented Physical Education in the Curriculum, an innovative and interesting program where physical education is incorporated in the overall development.
Dedication, Discipline, Responsibility, Self-confidence, Sacrifice, Accountability, A sense of planning, Quick decision making power, Team work, Leadership, Co-ordination in work, and The will to succeed besides a good physique and strong mental abilities are some of the gifts gained from physical education.
DIS places a lot of emphasis on essential participation in sports and games. It is ensured that every child is provided a platform to perform at DIS undergoes a general fitness programme that includes yoga classes. The skill-set of each student is identified and nurtured, and students are given opportunities to excel, and join the school sports team.
The instructors and coaches for all games comprise of national level players who guide and train the young sports to achieve their goals. They don't leave any stone unturned and take utmost care for the development of a positive sports culture in the school.
Apart from organizing inter-school and inter-house competitions, the school takes part in state and national level sports events. The campus has provision for Basketball, Throw ball, Table tennis, Roller Skating, Volley-ball, Kho-kho, Cricket, Football, Taekwondo etc. Many of our students get selected to play for the state and national teams.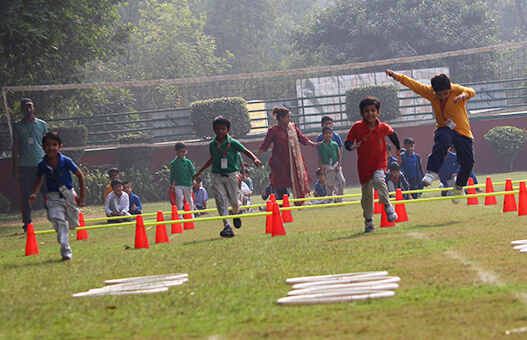 Transport Facility
Delhi International School offers comfortable and well-designed fleet of CNG buses for its students. All vehicles have a support staff to pick and drop the students at predefined bus stops, across different bus routes. The buses have been designed in such a way, keeping in view the utmost safety of every child. Parents are advised to avail school transport only.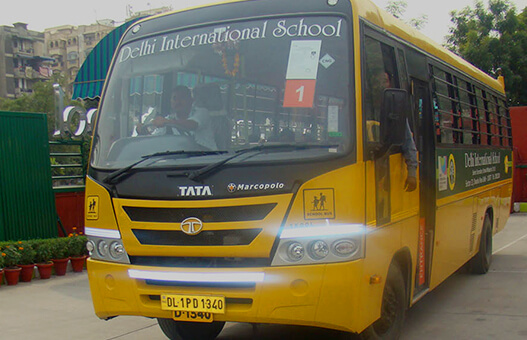 School Uniform
The school uniform is available in the school. In order to maintain uniformity of colour, texture and design, parents are advised to buy the uniform from the authorized vendor only.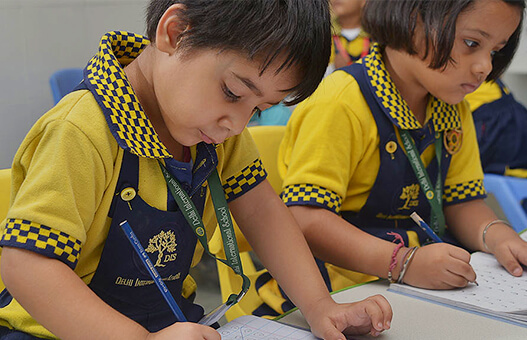 Experiential Learning
Outdoor visits are a valuable part of school education. They broaden the arena of the pupil's school life. The school plans infotainment tours for its students to places of interest in accordance with their work in school. These include visits to historical buildings, zoological and botanical gardens, museums, art galleries, industries and recreational parks.
Students are motivated to participate in various community service programmes such as visits to orphanages, SOS villages & Old Age Homes. They are also involved in development projects initiated by Eco-Libris, an environment conservation drive by Delhi International School.