Transport & Entrance To School Building
Students
Buses operating at 50% capacity.
Students of classes IX-XII should enter Secondary School from gate-1.
Parents
Students of Class VI-XII should enter through the block 1, main entrance from school bus area.
8.00 am – 8.30 am.
Parents are not permitted in the school building without prior appointment.
Screening
Parents
Parents to take student's temperature prior to leaving home.
No Secondary parents permitted in the school building.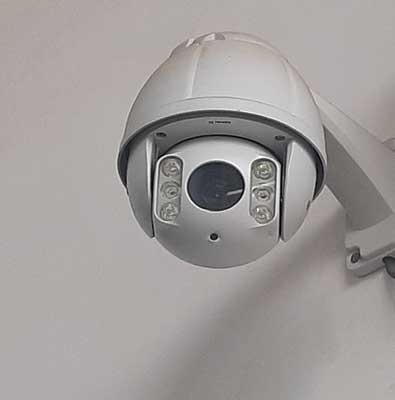 Staff & Students
Temperature screening will be done twice, in the morning and as well as in the noon.
If temperature is >980, students and staff will not be permitted to enter the school.
Procedures
Staff
All staff are mandated to wear masks at all times inside the school from entry.
Staff who are in direct contact with children are encouraged to wear masks / face shields.
Students
All students are mandated to wear masks at all times inside the school from entry.
Students will be allowed to take their masks off when eating or drinking or exercising.
Set-Up
In The Classrooms
All furniture set up to maintain physical distancing of at least 1.5 meter per student in each classroom
One student – One desk – One chair
Adapted use of stationery and educational equipment
Common Areas
Provision to ensure the 2 meter distancing measure is maintained in all common areas, school ground etc.
One-way movement around corridors wherever possible
Use of activity rooms and staffrooms regulated as per guidelines.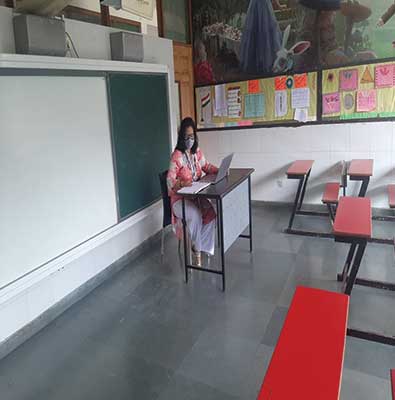 Learning
In The Classrooms
Each Grade has been assigned a designated zone in the school building to minimize mixing of groups
The majority of lessons will be in the Homeroom classroom
Students only leave the classroom for specialist subjects such as PHE, Music, Drama, Art, Design and 1:1 inclusion
Break and Lunchtime
Designated zones per Grade during Break and Lunchtime
No mixing of Grades at Break and Lunchtime
2 m distancing rule
Equipment appropriately cleaned and sanitized
Distance Learning
Defined as temporary by KHDA; for health reasons
Our first priority is face to face learning
We would only recommend this option for families with medical and other extenuating circumstances
We recommend that all students attend school physically in order to optimize their learning experience, continue their social and mental development
The Secondary Learning Platform will remain as Teams
Lessons will be planned and shared on Teams
Students that have medical conditions or extenuating circumstances will be able to access Teams remotely
All class work will be completed in the Class notebook in Teams
Formative and summative tasks submitted on Managua
Weekly tasks on Teams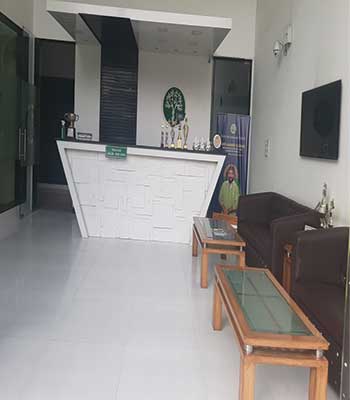 Pick-Up
End of the Day 3:30pm
Students will depart through Gate 3 exit
Any student waiting for their parent will be able to wait in the Atrium but must be seated in the socially distanced floor markings on the stairs