Congratulations to all the winners of Junior Olympics organised at Chatrasal Stadium on Sunday 05 February 2017.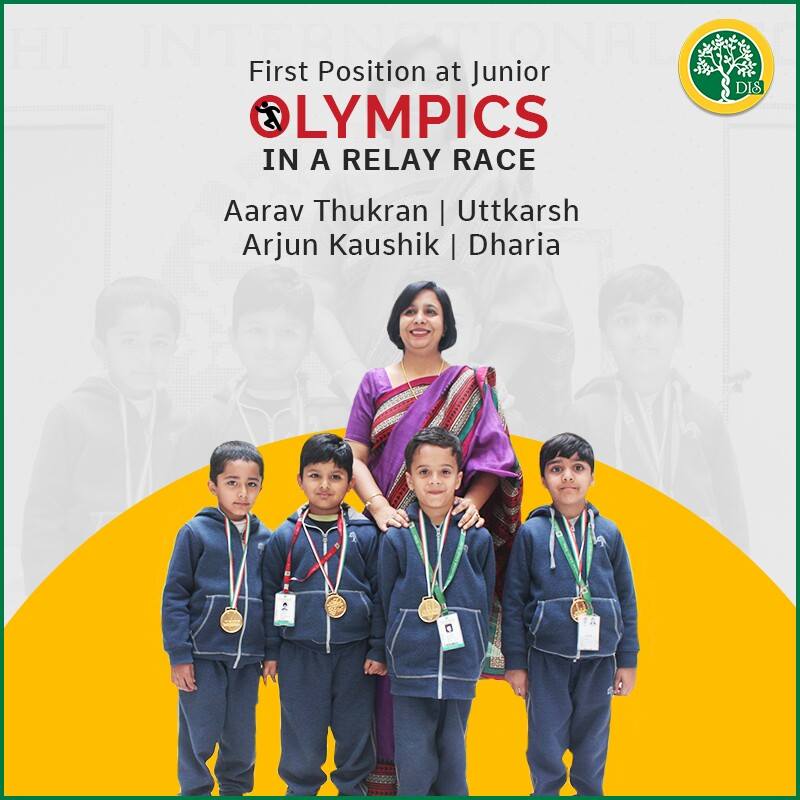 Congratulations to Garv Gandhi of class II for securing the first position in inter school art competition held at Swami Vivekanand Sr. Secondary School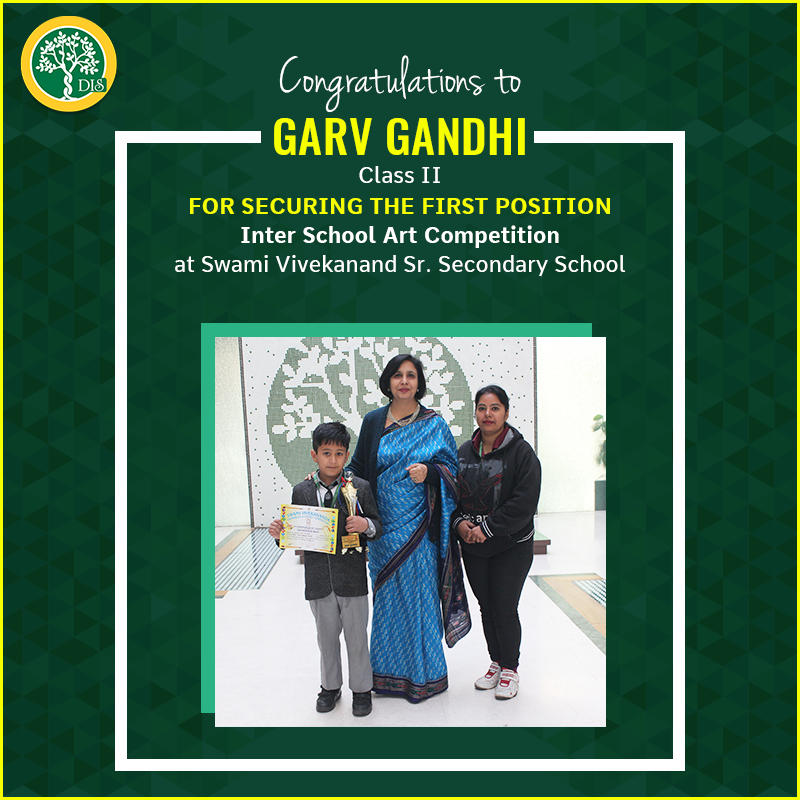 Congratulations to all the winners of Taekwondo Champions!!! The phenomenal perfomance of our students made them win many medals at Talkatora Indoor Stadium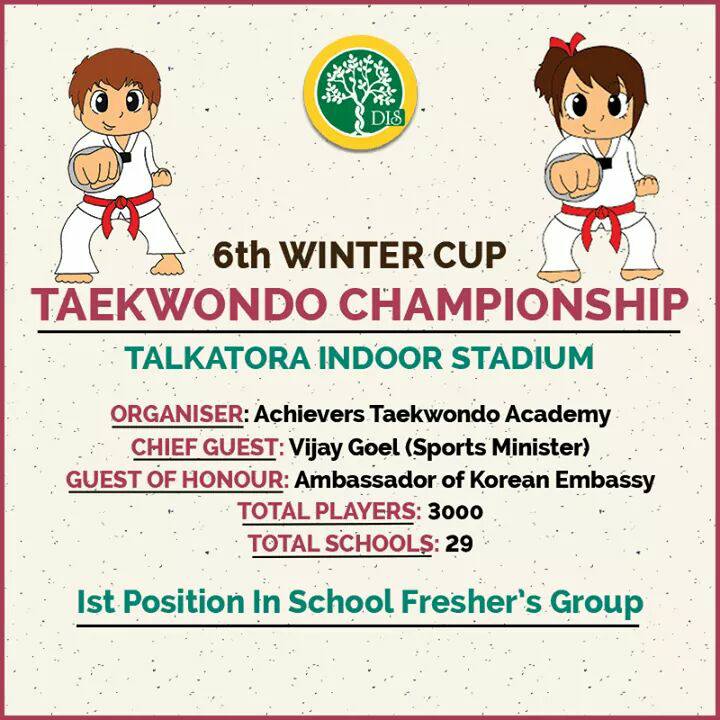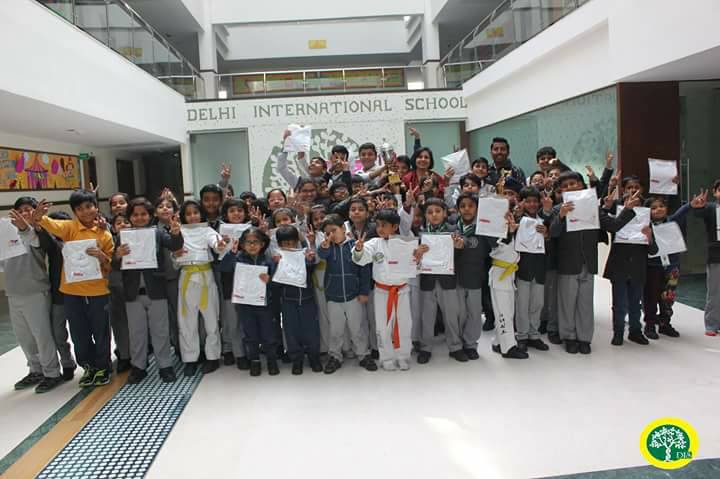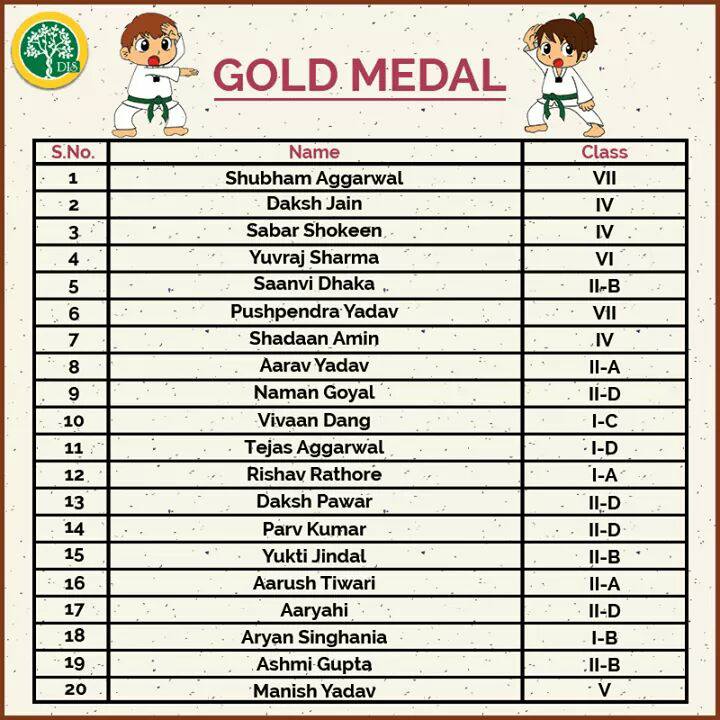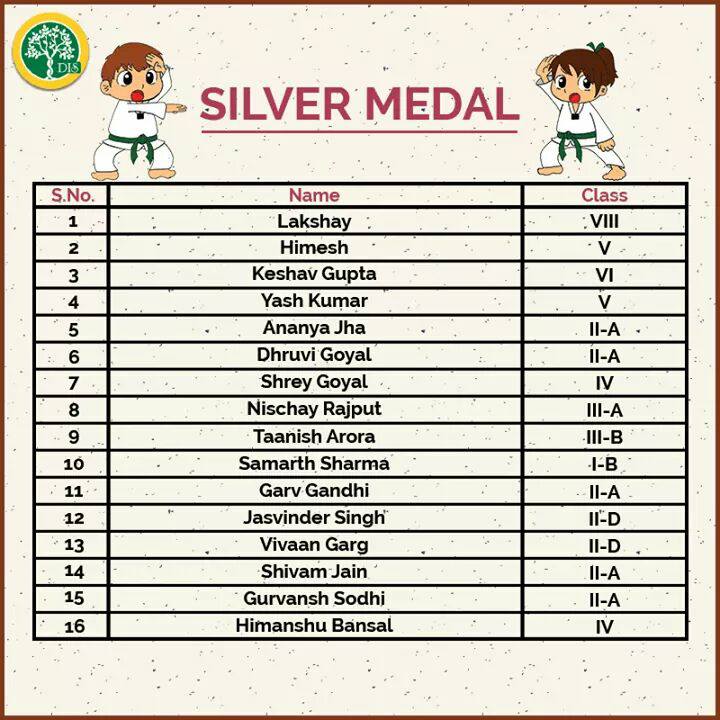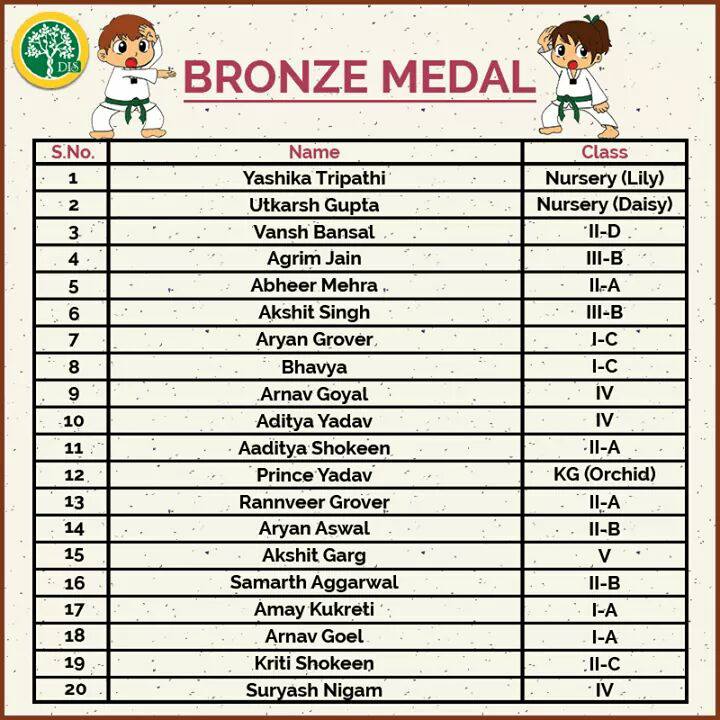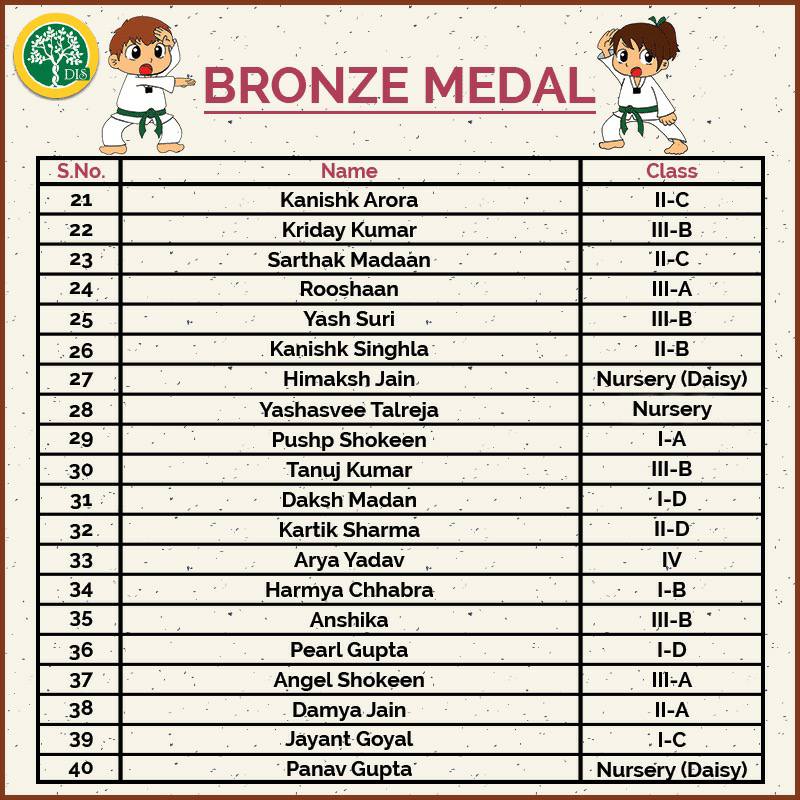 Congratulations Shrey, Pragya and Princy for making it to Second Level IMO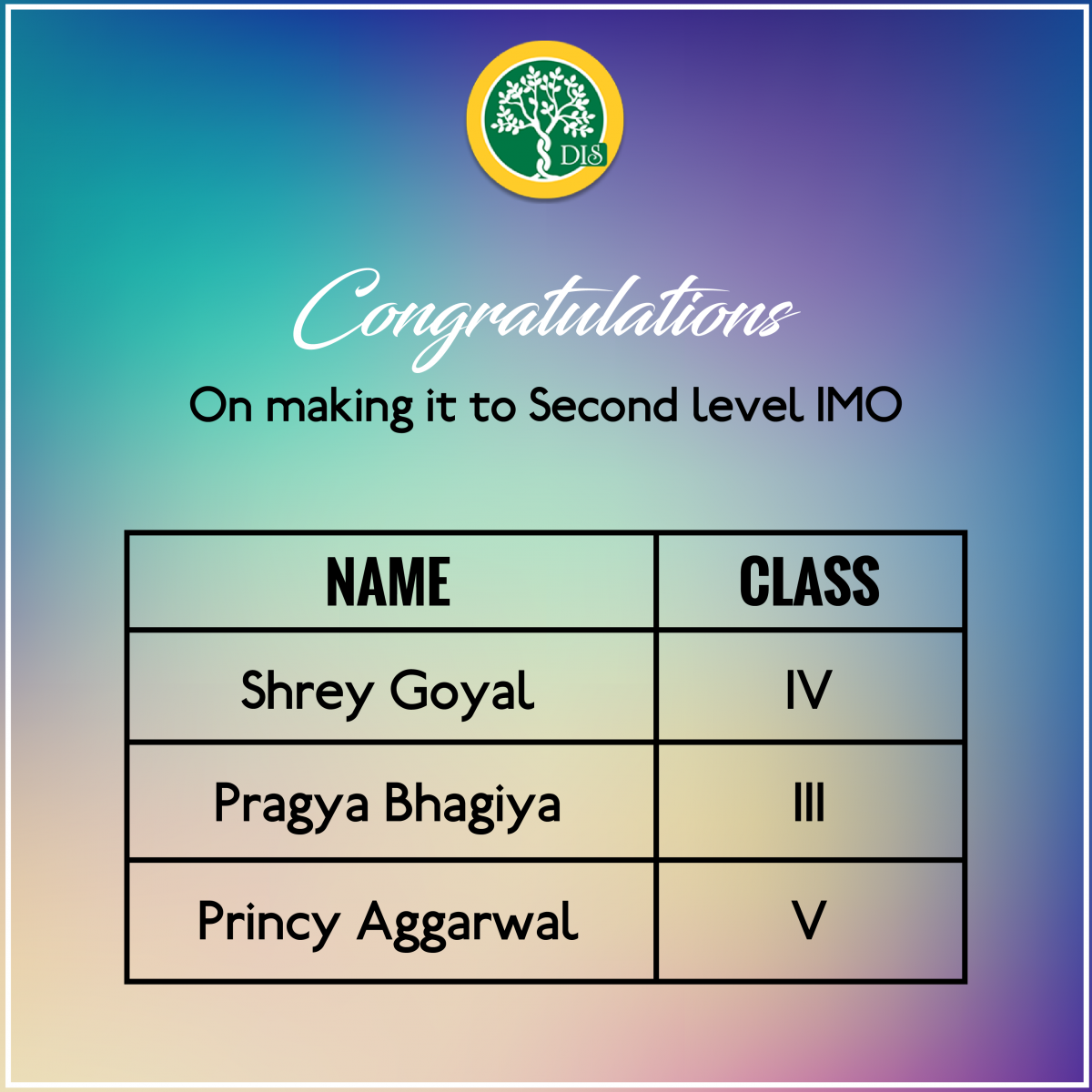 Congratulations to all the winners of Speed Skating Championship
Congratulations to our budding artists !! Well Done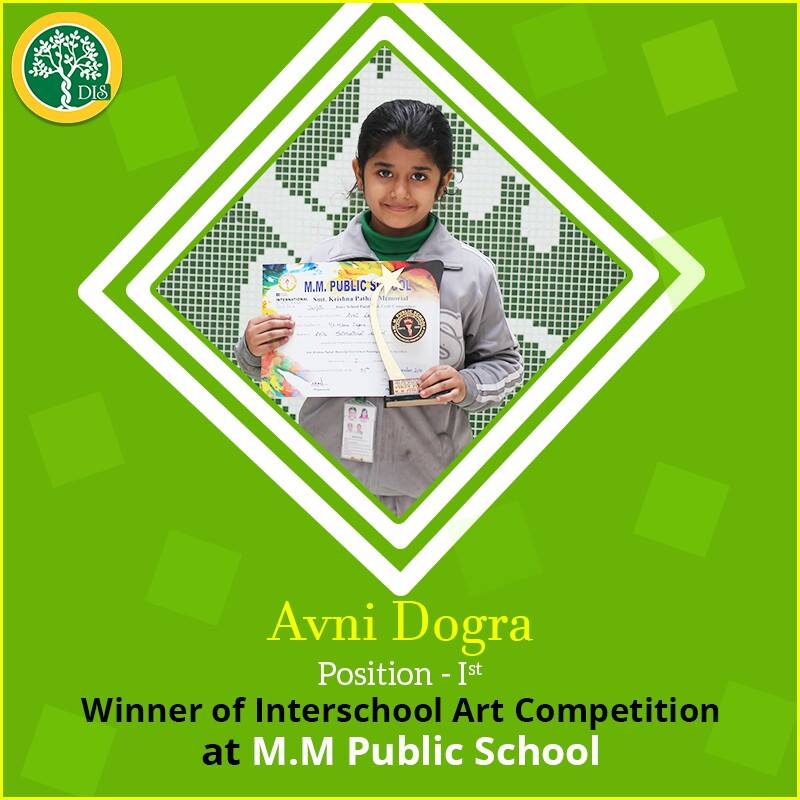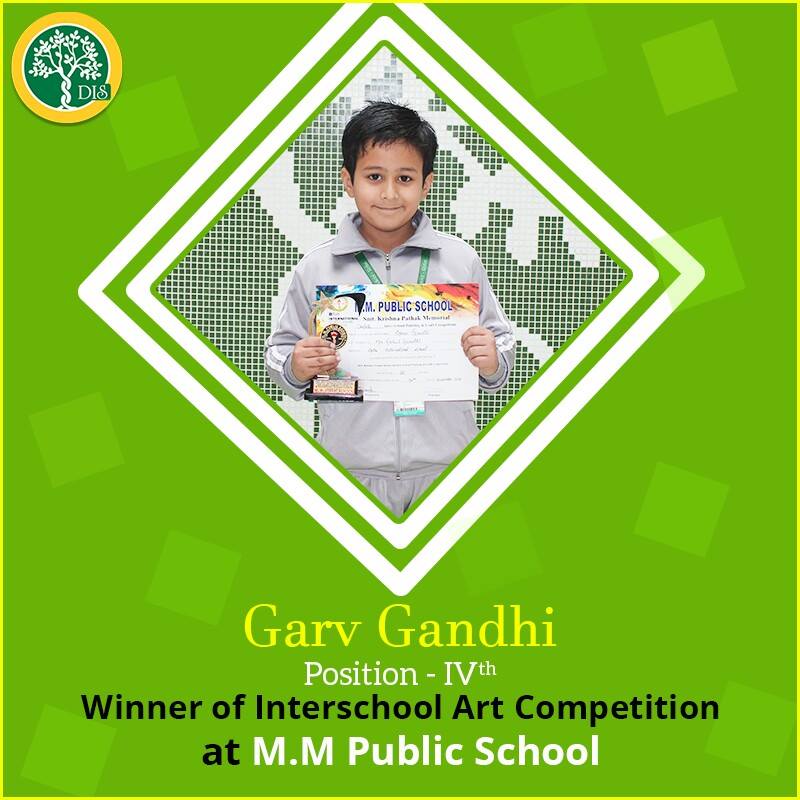 Congratulations Prisha for winning third Prize in dance Competition.
Prisha of KG Orchid bagged third position in an Inter School Solo Dance Competition held at DIS Dwarka, Sector 23 on 16 December 2016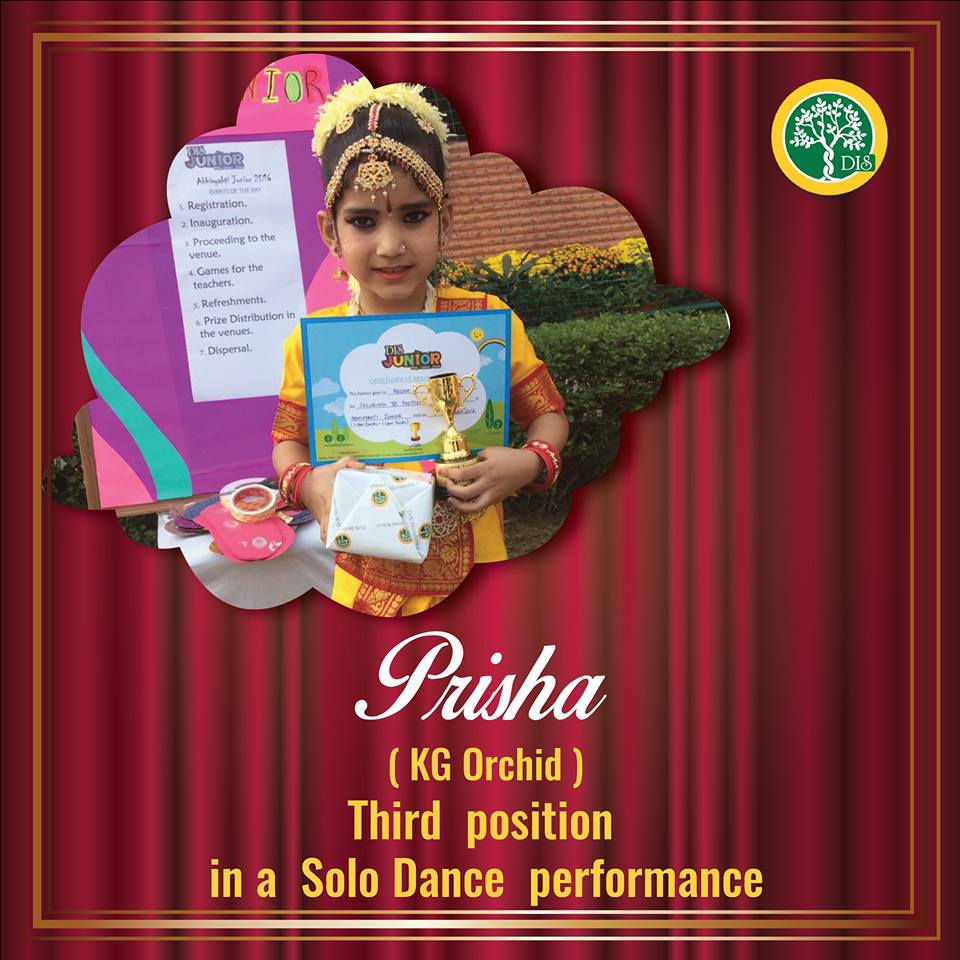 Congratulations to our Cricket Champions!!!
DIS Cricket Academy today beat Together Cricket Academy at Guru Nanak Public School, Punjabi Bagh and won the tournament. Ishan Thakur, Riddhim Sharma and Aryan Suri displayed innate talent in cricket while the whole team played with great spirit.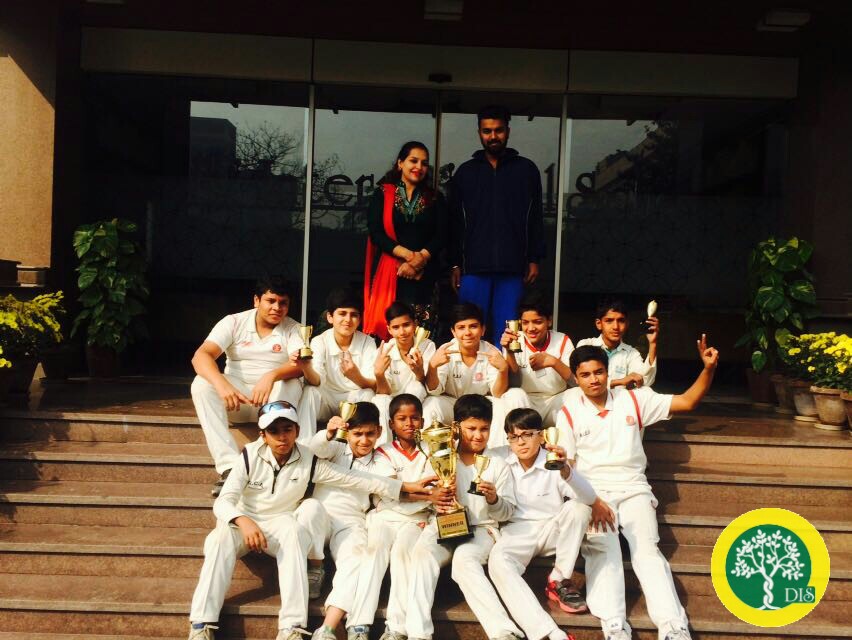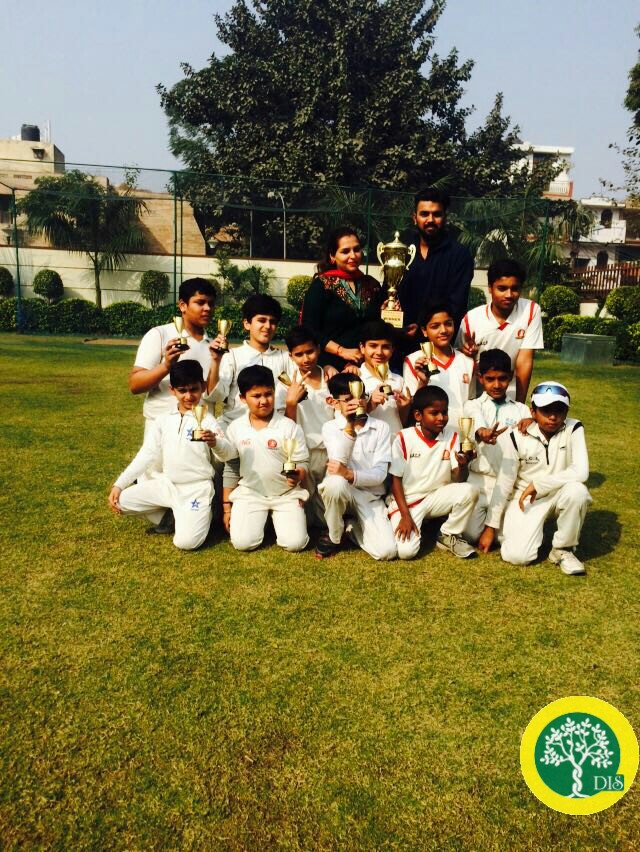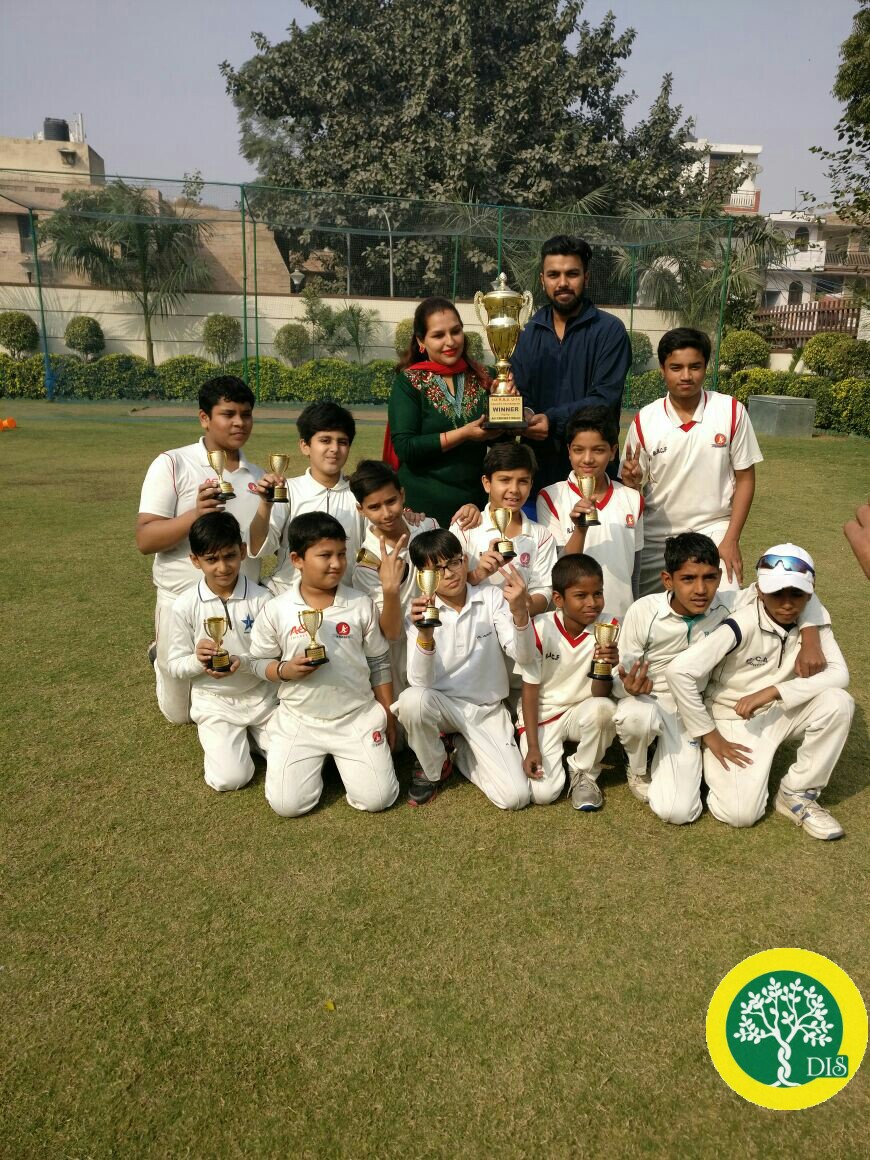 Congratulations Kritika Jain and Ashish Grover of class I for winning II position in an Inter School competition organized at Maxfort School, Rohini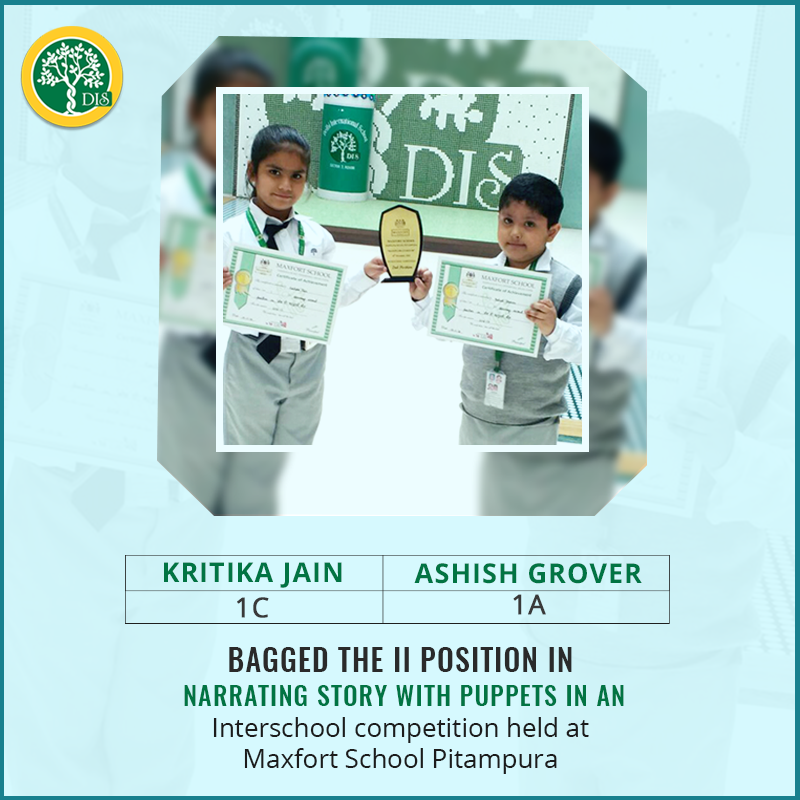 Congratulations Shrey, Gurnoor and Jhanvi for winning first prize in Times Art Competition.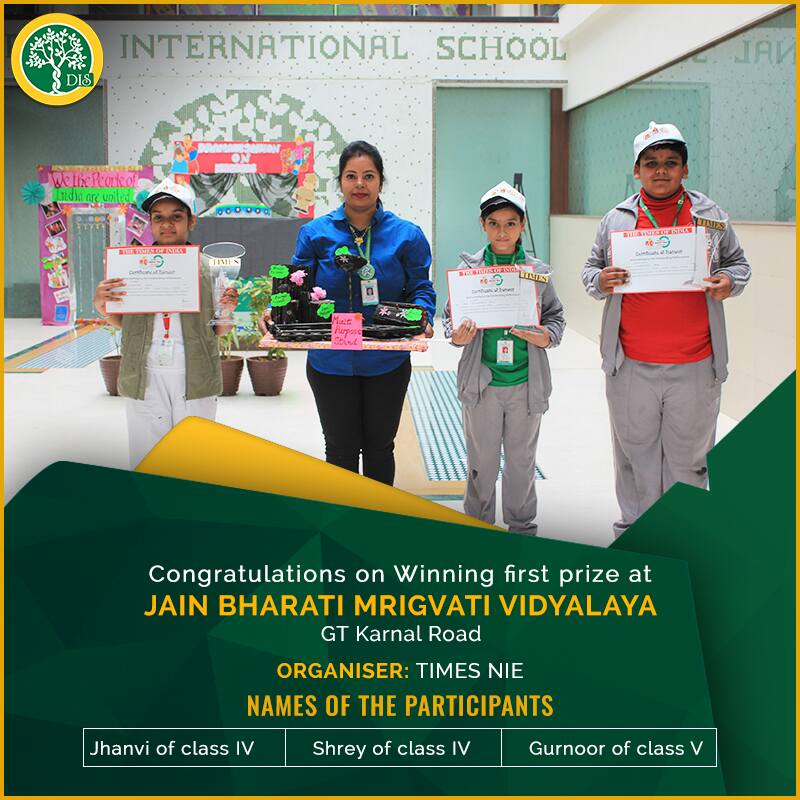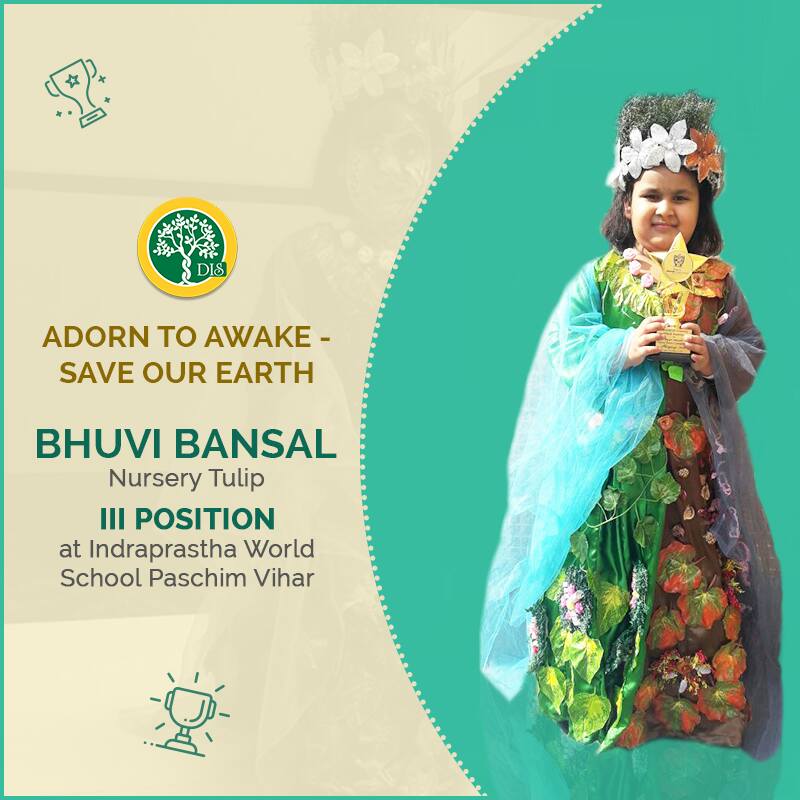 DIS Team of Taekwondo bagged the first prize trophy at the Open Taekwondo Championship on 23rd October 2016.
Congratulations to the team and all the winners for this commendable performance.Well done!!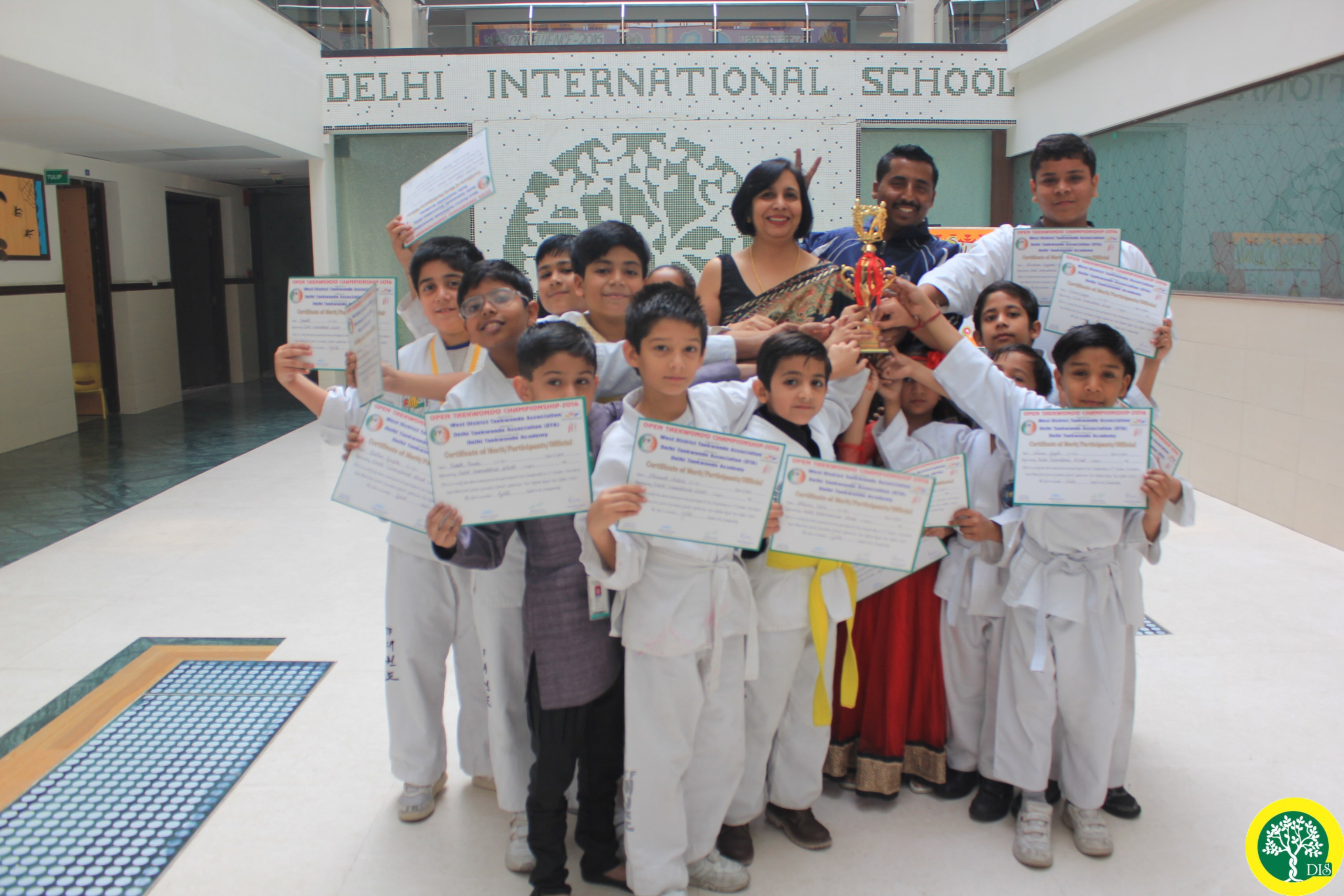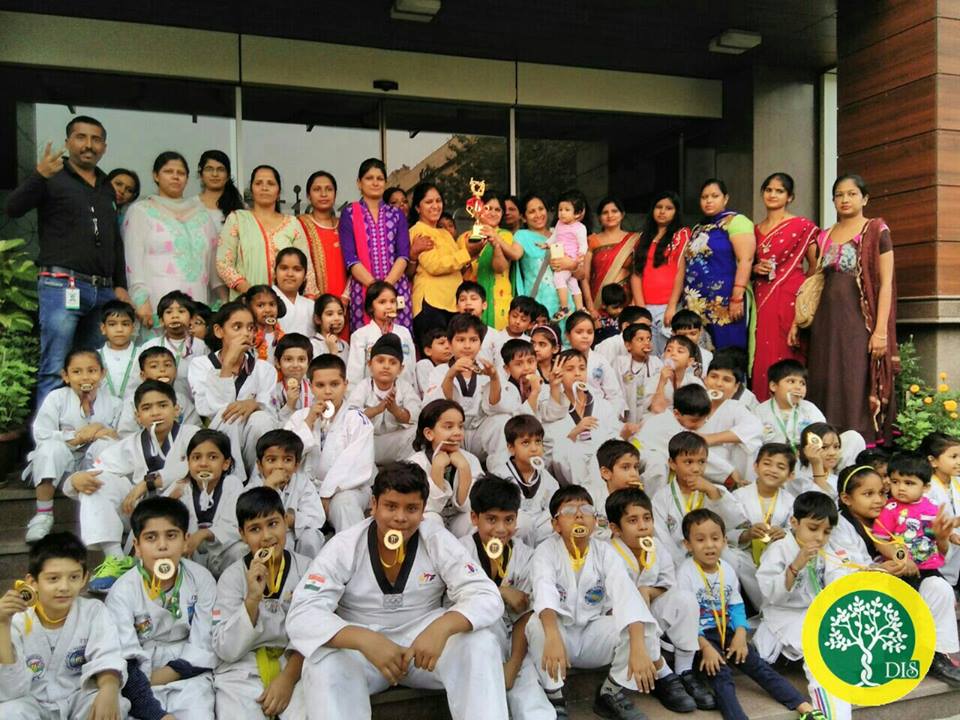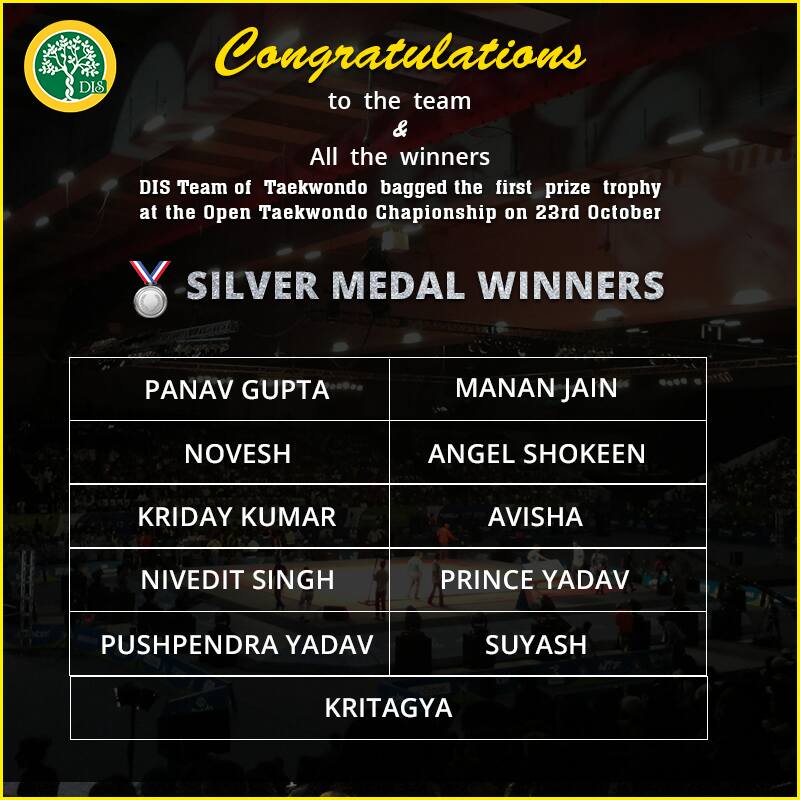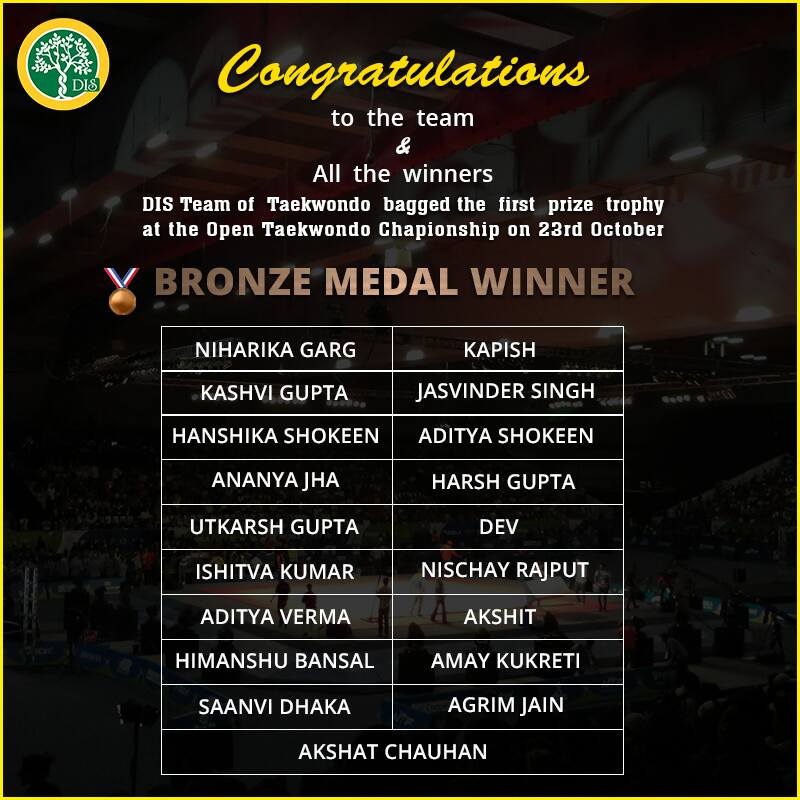 The Cricket team of our school performed extremely well on 23rd October 2016 ,Aryan Suri was declared the Man of the Match .The same has been mentioned in Navbharat Times.Check the link given below.
Well done team!!
http://epaper.navbharattimes.com/details/14307-54497-1.html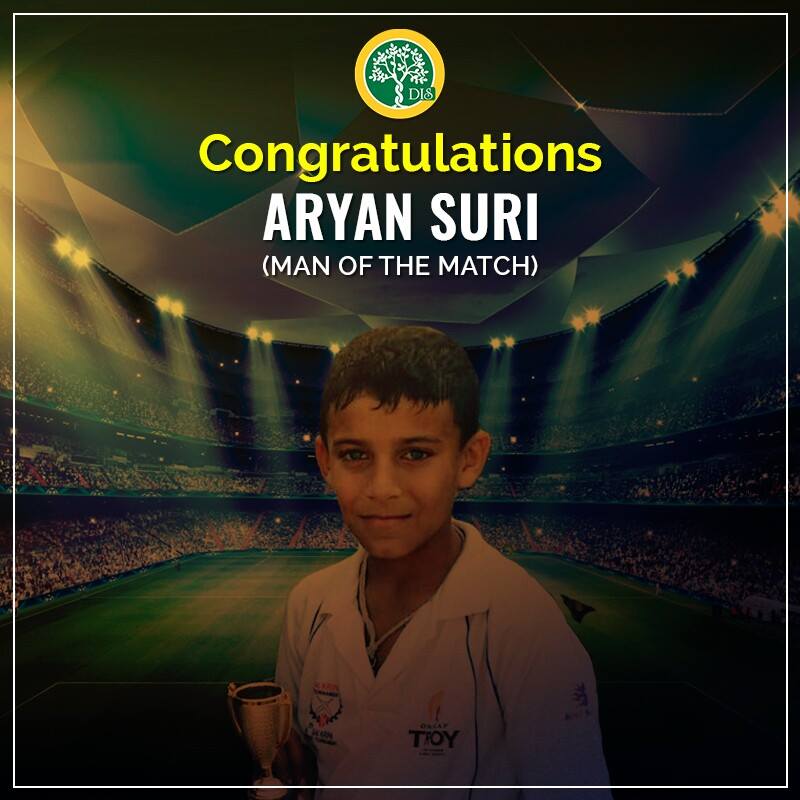 Congratulations to all the participants of Fun Time Race Championship for securing II position in the races organised at Bal Bhawan International School, Dwarka on 25 October 2016. Adhya Verma, Ayan Jain, Arjun Kaushik, Akash Goyal, Yancy Goyal and Vidhi of Nursery class performed extremely well in the different races while the students of KG class also proved the sportsman spirit of not only performing but also encouraging the younger lot. Garvit Sharma, Paavni Kaur Bagga, Shaurya Dua, Bhavishka Suri, Pearl Bhatia and Vidisha Aggarwal participated from KG Class.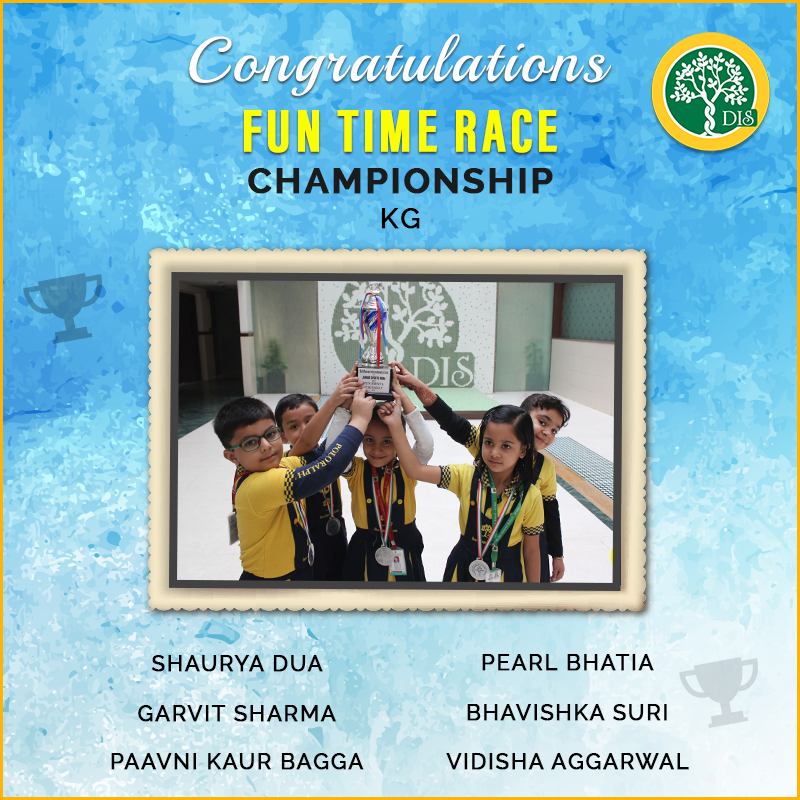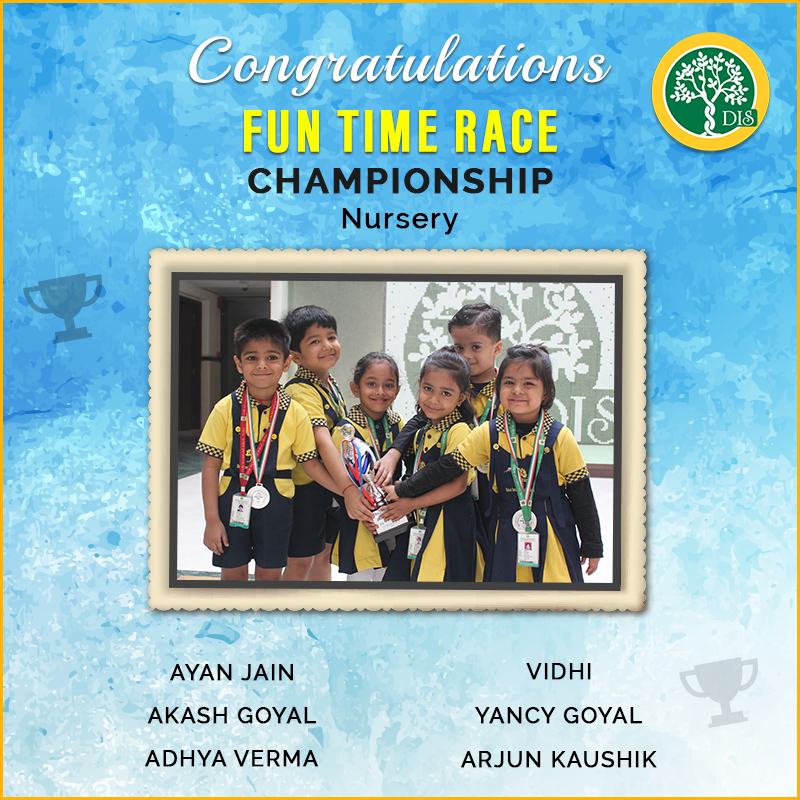 DIA KALRA WON II POSITION IN ZONAL SKATING COMPETITION
Congratulations Dia Kalra of class VI for winning 2nd position in inline 300 mt. race and 3rd position in inline 500 mt. race.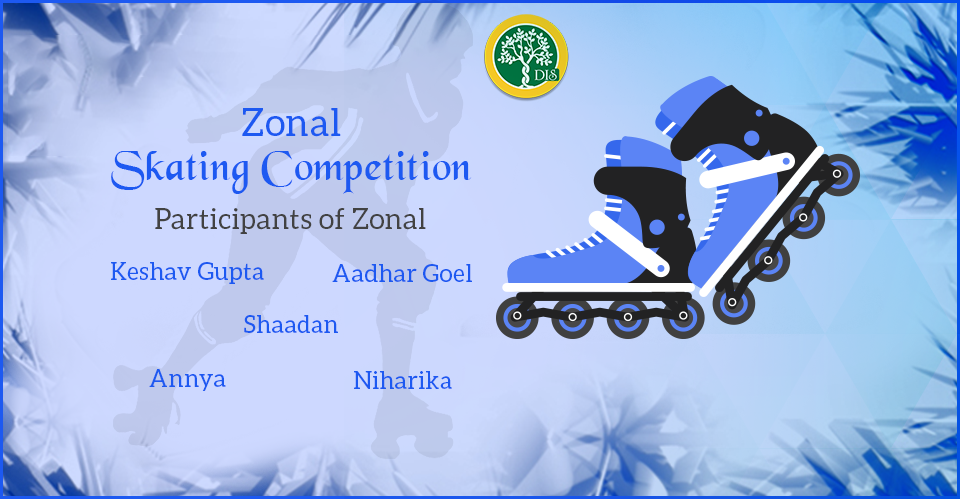 Congratulations Bhavya Kuchhal, Vihaan, Tanishka, Ruhaan, Diya and Laranya Gupta of KG Class for securing second position in the First Time Fun Time races held at Indraprastha World School, Paschim Vihar in an Inter School Junior Sports Competition on 31 August 2016.
DISHONS AWARDED FOR EXCELLING IN TAEKWONDO AT 4th CHALLENGER CUP OPEN DISTRICT CHAMPIONSHIP 2016
Students of DIS, Rohini participated in 4th Challenger Cup Open District Taekwondo Championship 2016 on Sunday 21 August 2016 at Dada Dev Hall, Lawrence Road, Delhi.
It was organised by West District Taekwondo Association in association with Shine Star Academy.
With pride we want to declare that many students won various medal in the championship and brought laurels to the School. We want to congratulate each one of them for their excellent participation and awards:
| | | |
| --- | --- | --- |
| GOLD MEDAL WINNERS | SILVER MEDAL WINNERS | BRONZE MEDAL WINNERS |
| 1.Sabar Shokeen | 1. Yojit | 1. Shaurya Pratap |
| 2. Agrim Jain | 2. Aditya | 2. Kriday |
| 3. Ishaan Thakur | 3. Priya Yadav | 3. Kritagya |
| 4. Yuvraj | 4. Devansh | 4. Arnav Goel |
| 5. Pushpendar | 5. Tanuj | 5. Angel |
| 6. Tanish | 6. Ananya Singh | 6. Shivansh Shokeen |
| | 7. Tanish Rai | 7. Puru Choudhary |
| | | 8. Garvit Java |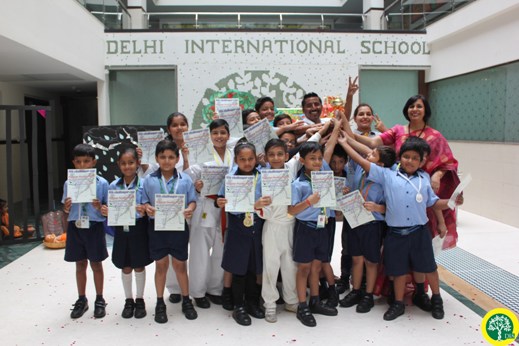 AARUSH TIWARI OF CLASS II WON III POSITION IN MIKAT MATH OLYMPIAD
Our Champ, Aarush Tiwari of class II won III position (All India Rank) in Mikat Math Olympiad.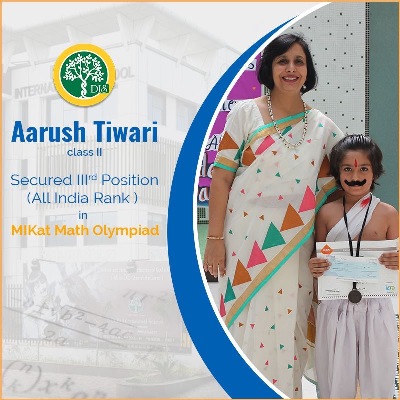 DISHONS GAVE TOUGH COMPETITION TO THE PARTICIPANTS OF ZONAL TAEKWONDO CHAMPIONSHIP 2016-17
Congratulations Niharika Garg (Class VII) for winning Gold Medal, Agrim Jain (Class II B) and Sabar Shokeen (class IV) for winning Bronze Medal in the Zonal Taekwondo Championship Zone XIII 2016-17.
DIS, ROHINI WON III POSITION AT GITARATTAN JINDAL PUBLIC SCHOOL, ROHINI IN FRENCH INTER SCHOOL COMPETITION
Congratulations Ansh and Shubham of class VII for winning III position in the french quiz competition organised at Gitarattan Jindal Public School.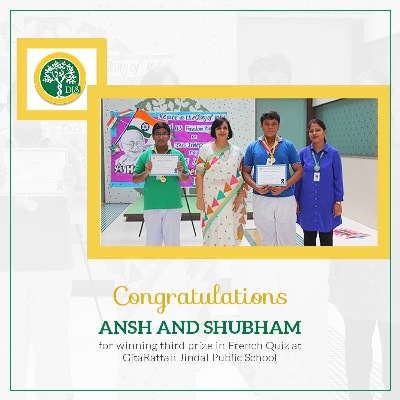 DIS, ROHINI WON FIRST PRIZE IN INTER SCHOOL COMPETITION ON 04 AUGUST 2016
Congratulations Arnav, Palak, Yojit, Kanishka and Chaitanya for winning first prize in Enact a Poll Inter School Competition organised at Bal Bharati Public School, Rohini on Thursday 04 August 2016.
DIS, ROHINI PARTICIPATED IN INTER SCHOOL SKATING COMPETITION ON 24 JULY 2016 AT REMAL PUBLIC SCHOOL (4 Silver Medals, 4 Bronze Medals, 2 Gold Medals)
Congratulations to all the students for winning various positions in the competition.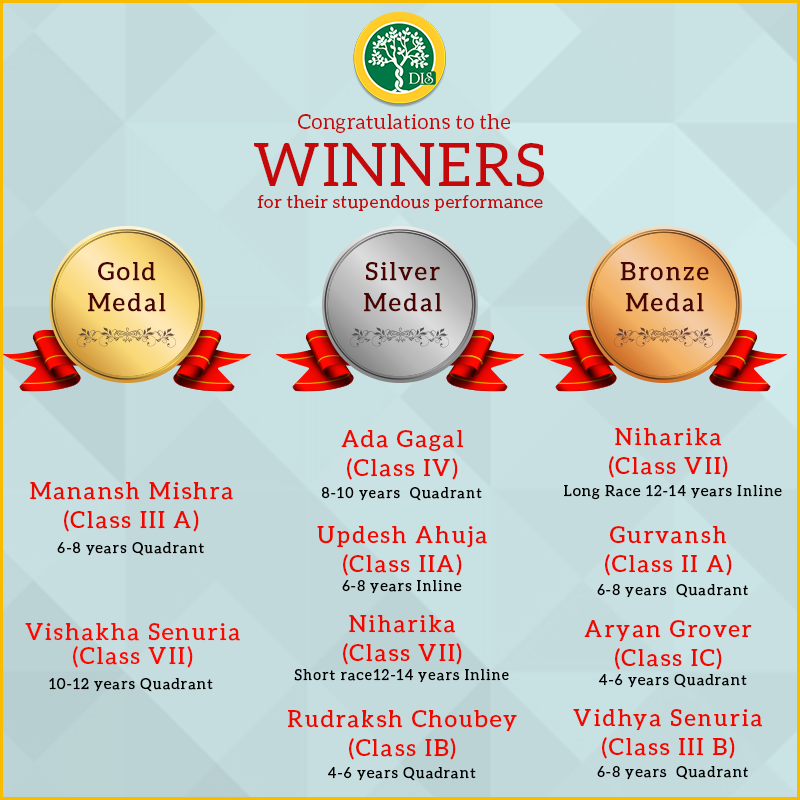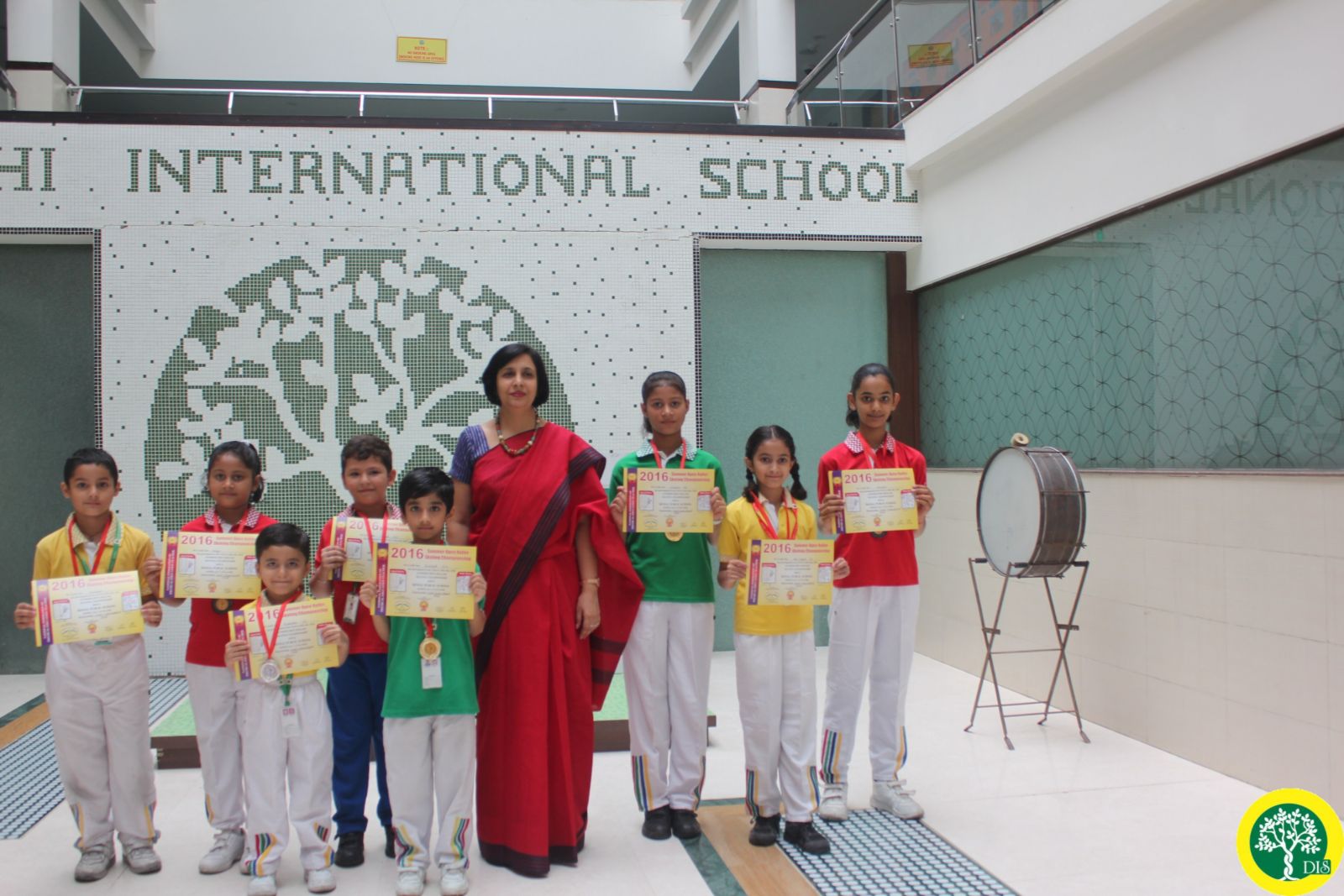 Zonal Hindi Essay Writing Competition 2016-17 (Zone XIII) NW Distt (B) for Sr. & Jr. Boys & Girls
Congratualtions Priya Chowdhary for winning III position in Senior Girls category of Zonal Hindi Essay Writing Competition.
INTER SCHOOL YOGA COMPETITION AT SD PUBLIC SCHOOL, PITAMPURA
Manansh, Aarav Dhill (Age category: 6 -8 years) & Bhavya (Age category: 10 -12 years) participated in individual yoga competition at SD Public School, Pitampura.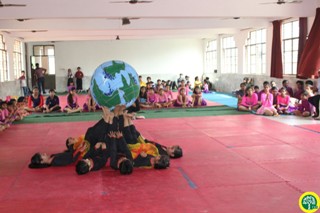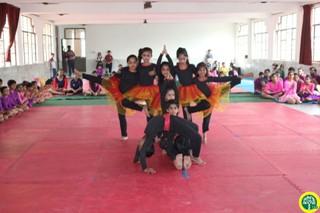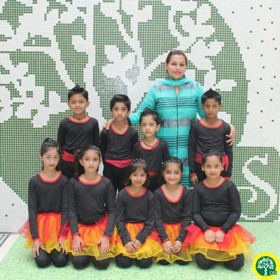 INTER SCHOOL DANCE COMPETITION - IP WORLD SCHOOL, PASCHIM VIHAR Riddhim, Diya, Pari, Bhavya, Siddharth, Dhairya, Aakriti, Princy, Riddhi, Vaidehi participated in folk dance inter school dance competition at IP World School on 20 July 2016. Big congratulations to all of them for winning third position among 20 different teams. Chhavi Tandon of class VIII also participated in English Debate competition in which she received participation certificate. Daksh (Class IV), Kriday Kumar and Tabreesha Kaur Lamba also participated in Ad Mad competition in which they received participation certificate.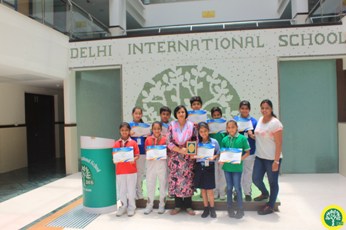 Congratulations Bhavya Rajora of class VI for winning an Inter School Yoga Competition at Aadharsheela School, Pitampura. He secured 3rd position amongst 25 other contestants.
Heartiest congratulations to our champions for change students for winning the Awareness campaign award in Cine Star Steer to Safety program held at PVR Plaza on 20 April 2016. Their enthusiastic participation in year long activities of the project culminated in a film made by them under the guidance of experts in short film makers was awarded during the function. The short movie can be seen at PVR Cinemas very soon.